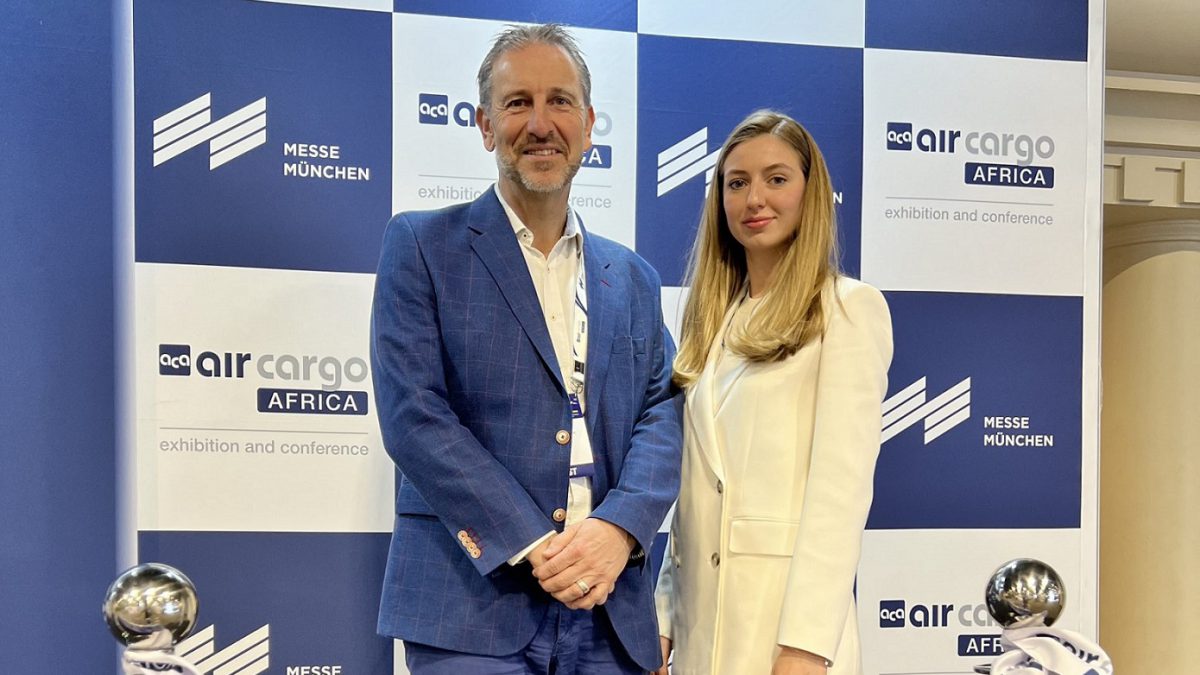 Awery clicks with premium services
Gul Group, 8 months ago
0
3 min

read
The online booking portal allows airlines and General Sales Agents (GSAs) to provide freight forwarders with real-time air cargo rate distribution, quotes, and booking options.
However, unlike other platforms, Awery does not make a commission every time a booking is made.
Explaining the strategy, head of CargoBooking Anna Balan tells: "We simply believe that basics such as quoting and booking should be with no cost.
"You do not pay to register on Facebook or LinkedIn, you only pay for a premium service and that is how we see CargoBooking."
So how will the company make money? "Of course, we are going to monetise, but we are going to do that in another way. We will offer a premium package that will include an analytics service that will help companies to improve their business to make it more effective."
"Users will always want to know what is going on inside their teams," she says. "They are not going to check emails and see how fast the team responded but we can generate reports directly from the system and you can easily see how long your team member took from the moment they received the email to respond."
She explains that this will help companies improve processes and identify any obstacles that are restricting how fast people are able to respond.
Balan adds that the platform will also offer airlines the opportunity to advertise flights, so they appear near the top of any searches performed by users, in a similar way to how Amazon offers sponsored search results.
The platform has been in use for the last couple of years as part of a pilot project but Balan says it is now ready for the masses.
Initially, CargoBooking was rolled out in South Africa, Germany, Switzerland, and Spain.
Further countries will be added one at a time, says Balan.
"We would rather go one by one, bringing the best customer experience instead of doing them all simultaneously. We want our customers to be happy, so we will go one by one depending on the market need."
She adds: "We have a strategic plan up to 2025 so hopefully by this stage we will be all over the world."
The next priority for Awery is adding more airlines to the platform with direct API connections, which offer live rates and the latest service updates.
CargoBooking currently has direct connections with four airlines, although other flights can be searched for and booked on the platform through Awery's connections with GSA users, which are quickly able to confirm any bookings.
"We are focussed on integrations," says Balan. "We really want to onboard more airlines.
"We are also focussed on creating more analytics as it is also a key selling point.
"People say they receive as many as 1,000 emails per day and sometimes there are only two or three people covering all of this.
"As always, in maybe 80-90% of cases, you are going to win if you are the first or second one to respond because nobody going to check the tenth email with the quote."
Balan adds that Awery's eMagic solution is also included with CargoBooking.
The solution converts email and text inquiries from various formats and languages into a standard data format, eliminating the need for costly and time-consuming manual processing.
The information is carried through to bookings, payments, and track and trace services, enabling CargoBooking to provide an end-to-end fulfillment solution.
Related posts
About Us
Gul Group stands as a prominent entity in the Air Cargo GSA/CSA operations, Freight Forwarding, Logistics, Travel, and Distribution sectors. With a significant presence in these industries, Gul Group has earned a distinguished reputation in the market.
Learn more