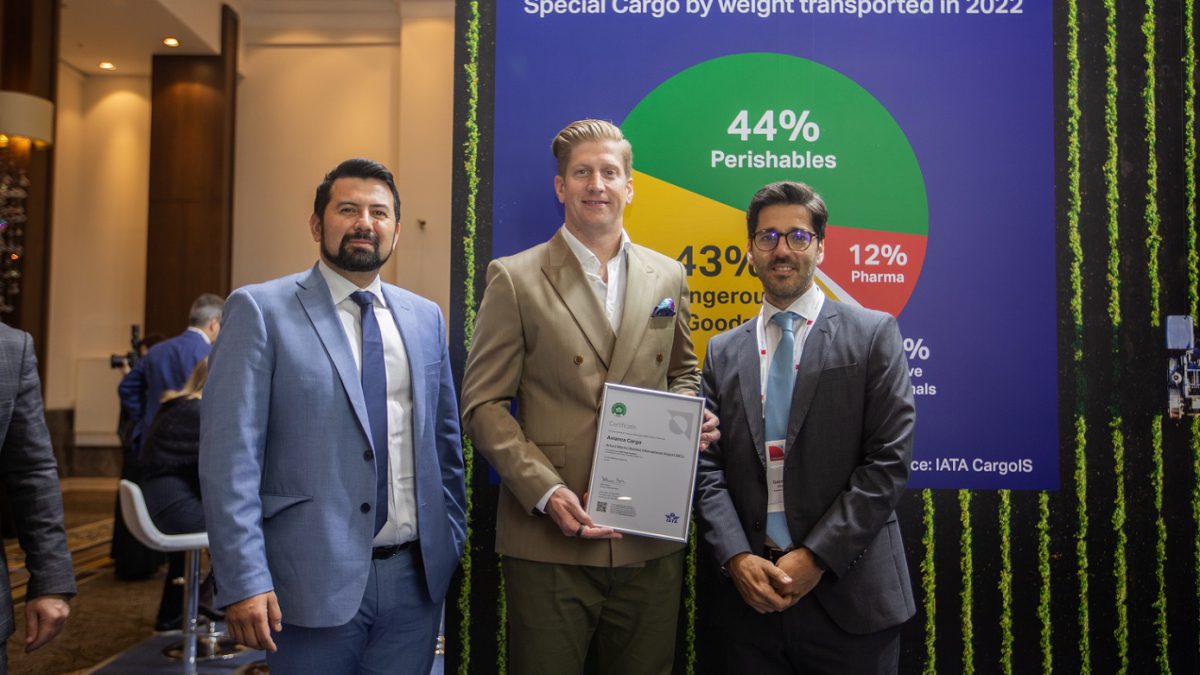 Avianca Cargo has achieved CEIV Lithium Batteries certification, becoming the first carrier in the Americas to achieve the IATA standard for three different categories.
The certification for lithium batteries was handed over to the airline at the recent IATA World Cargo Symposium held in Istanbul.
The certification covers the airline's stations in Miami and Los Angeles.
"Ensuring the safe transportation of cargo such as technology, Avianca Cargo's Miami and Los Angeles stations received the CEIV Lithium Batteries certification by complying with the process in which safety protocols are evidenced under global standards," the airline said.
"This is aimed at improving the level of competence and quality management in the handling and transportation of lithium batteries throughout the supply chain."
The carrier was also awarded IATA CEIV Fresh certification for its Santiago de Chile station at the event.
Avianca said the Fresh standard is in line with the company's strategy to strengthen its presence in the Chilean market and promote the development of the country's salmon industry.
"The Santiago de Chile station received the CEIV Fresh certification by demonstrating risk and quality management high standards, trained personnel for handling perishable products, transparent communication, and promotion of a standardized approach to the transportation of this type of product," Avianca said.
The carrier had previously y been awarded CEIV Fresh and CEIV Pharma certifications at other stations in its network.
Related posts
About Us
Gul Group stands as a prominent entity in the Air Cargo GSA/CSA operations, Freight Forwarding, Logistics, Travel, and Distribution sectors. With a significant presence in these industries, Gul Group has earned a distinguished reputation in the market.
Learn more